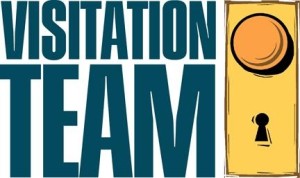 On Wednesday, November 23 beginning at 7:00 p.m., a Visitation Team from the Congregational Life Committee of Presbytery will visit St. Mark's and St. Columba.  Members and adherents of both congregations are invited and encouraged to attend this visitation which will be held at St. Mark's.
Kendall Docherty and Friends Annual Christmas Concert
Sunday, November 27 @ 7:00 p.m. What better way to start the Christmas season than with Kendall Docherty and Friends!  This has become an annual tradition at St. Mark's as Kendall and the band kick off the Christmas season with all your favorites!
Tickets $12.00 and are available by calling Lois MacFadyen at 902-368-8246 or the Church Office at 902-892-5255
UPCOMING EVENTS: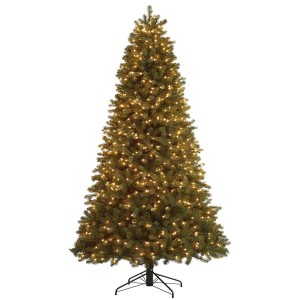 Christmas Mission & Outreach Project
Help us light the tree!  For every $20 raised for our Christmas Mission Project, the children will light a tree on the Mission Christmas Tree!  It's our opportunity to give help to those in the community who need help at Christmas.  We're also packing food hampers for the food bank.  If you would like a list of items needed for each hamper, please email the office at stmarkspres@eastlink.ca
Arioso
Sunday, December 11 @ 7:00 p.m.
Beat the stress of the Christmas season by coming to hear the voices of angels!  Arioso, a double trio, have performed Christmas concerts the past three years at St. Mark's and left audiences wanting more!  Blending both sacred and seasonal music, this is a night not to be missed!  Tickets $10.00
Women's Candle Lighting Service
Tuesday, December 13 @ 7:00 p.m.  Everyone is invited to attend this special service, led by members of the Women's Association, featuring special readings, carols, and candle lighting.  Refreshments to follow.
One Night Bible Study – The True Christmas Story 
Wednesday, December 14 @ 7:00 p.m.
It's a story most of us know so well, we don't often stop to think about the details.  Come discover things you never knew about the true story of Jesus' birth!
Service of Hope/ Blue Christmas Service
Join us on Thursday, December 15 @ 7:00 p.m. for our annual Service of Hope.  For many, Christmas marks a difficult anniversary of a loss or heightens the sense of loneliness they feel.  For others, the hectic pace of the Christmas season is overwhelming and they just want some peace.  Our Service of Hope is a way we stop in the midst of the season and allow ourselves to be blessed by the peace of God as we reflect on the true meaning of Christmas.
Annual Christmas Choir Cantata "Bethlehem's Child"
Sunday, December 18 @ 11:00 a.m.
Featuring music by Victor Johnson and Lloyd Larson, come by inspired by our fantastic choir, under the direction of Jacqueline Sorensen Young, as they present their annual Christmas Cantata.
Sunday School Christmas Concert
Sunday, December 18 @ 2:00 p.m.