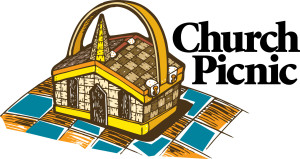 Annual Sunday School Celebration Service & Potluck Picnic
Sunday, May 27 @ 11:00 a.m. followed by lunch in the Hall and games in the yard!
UPCOMING EVENTS:
Howdy pardners!   Registration is underway for our annual VBS program to be held July 23 – 27 from 9:00 a.m. til Noon each day.  This summer we're headed for an action-packed adventure with our theme Saddle Ridge Ranch: Roundin' Up Questions, Drivin' Home Answers!  Classes are available for cowpokes ages 5 – 12.  To register, email Rev. Paula at stmarkspres@eastlink.ca or call 902-892-5255.  Please note there is a $5 craft fee per child.